And some important dates for 48 States!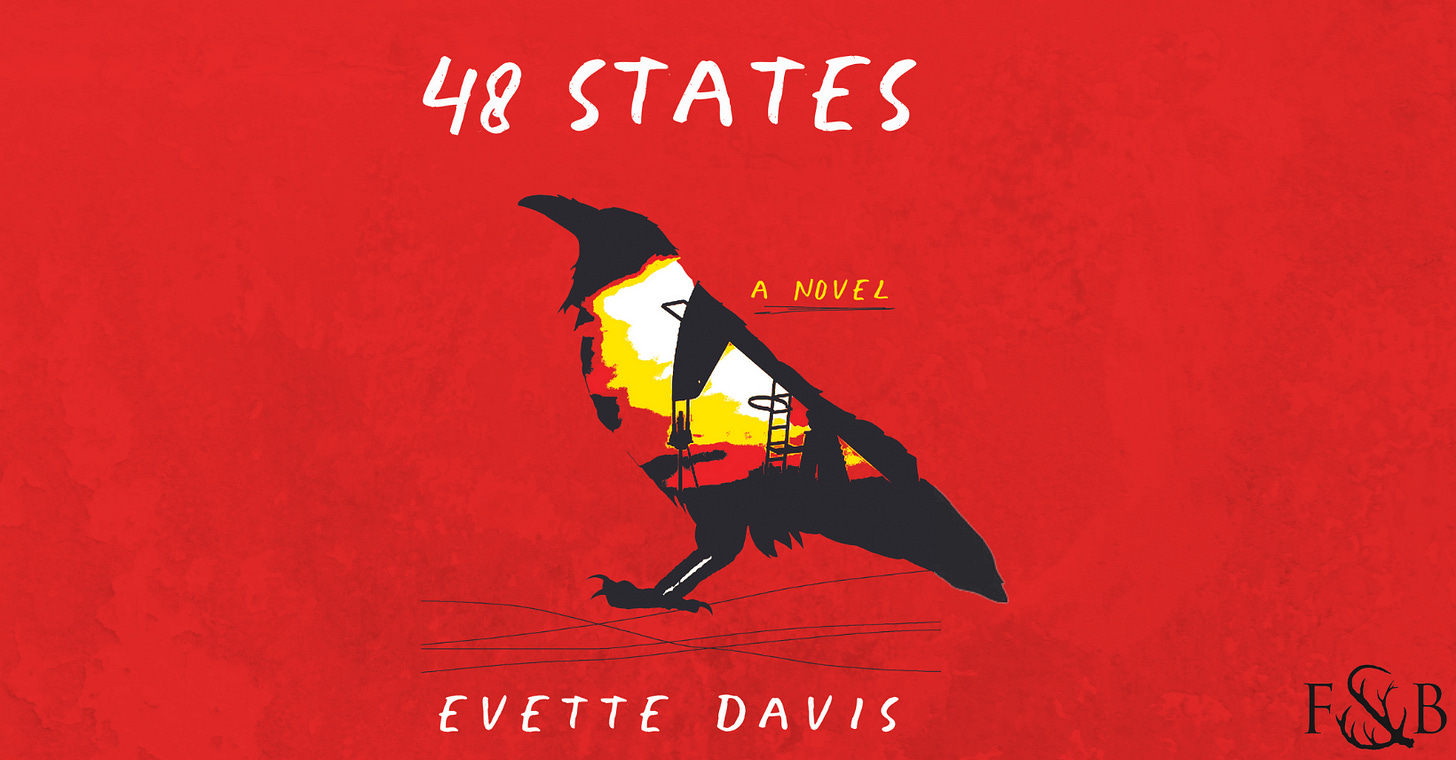 August 27 – Book Signing at Barnes & Noble, San Jose, noon.
September 13 – Book Launch Party, 620 Jones, 6-8 p.m.
October 14 – Litquake, time and location TBD.
Hello!
The dog days of summer—those sultry middle days of the season—are behind us as we enjoy what's left of our vacations. Reluctantly, I left the comfort of my red Adirondack bench where I'd been watching thunderheads form over the mountains of Idaho to return to San Francisco to gear up for a busy fall.
A lot has been happening since 48 States was released in June. Kirkus awarded the novel a starred review and now has gone one step further by including it in its fall print edition catalog for booksellers around the world. I'm thrilled to tell you that less than 10% of indie authors are selected, and 48 States is one of only eight novels highlighted in the Indie section of the catalog. Sales and positive reviews are happening on other platforms, but you can help by doing the following:
Contact your local bookstore and ask for 48 States.
If you bought the book and liked it, please take the time to post a review on Amazon, Goodreads, Target, or wherever you prefer.
Come to one of my events and let me sign your book.
Post a picture of yourself and the book on social media, and let others know you enjoyed it.
Finally, in case you missed it, here are some recent book lists and interviews I've participated in:
I hope to see you at one—or all—of the upcoming events between now and October!
Evette